Long after loved ones are gone from this earth, their memories live on. Their legacies continue. Small daily reminders pop up of their laughs, their smiles, and their hearts. The love still remains. 
That's the inspiration for Raelyn Bever. She's a stay-at-home mother of two in Roann, Ind., and runs Still Remains, a keepsake jewelry company that turns ashes, flowers, and breastmilk into wearable jewelry.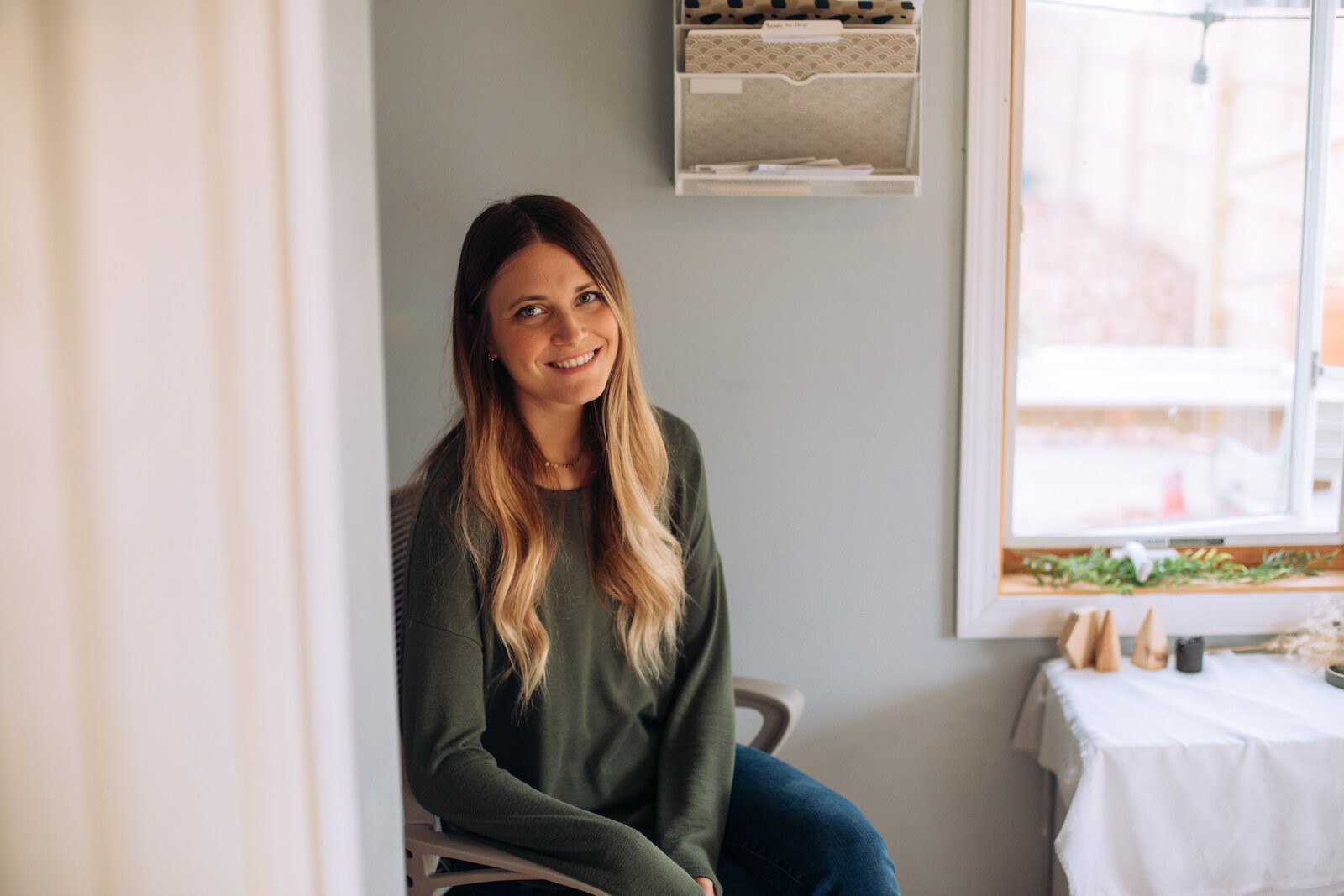 Raelyn Bever, owner of Still Remains Jewelry.Bever says she began to feel restless while at home with her children, and she had the itch to start a business, but wasn't sure what to do.
"My mom got a necklace with my grandmother's ashes in it, and that made me think that would be a really cool thing to learn how to do," she says. "That was how it all started."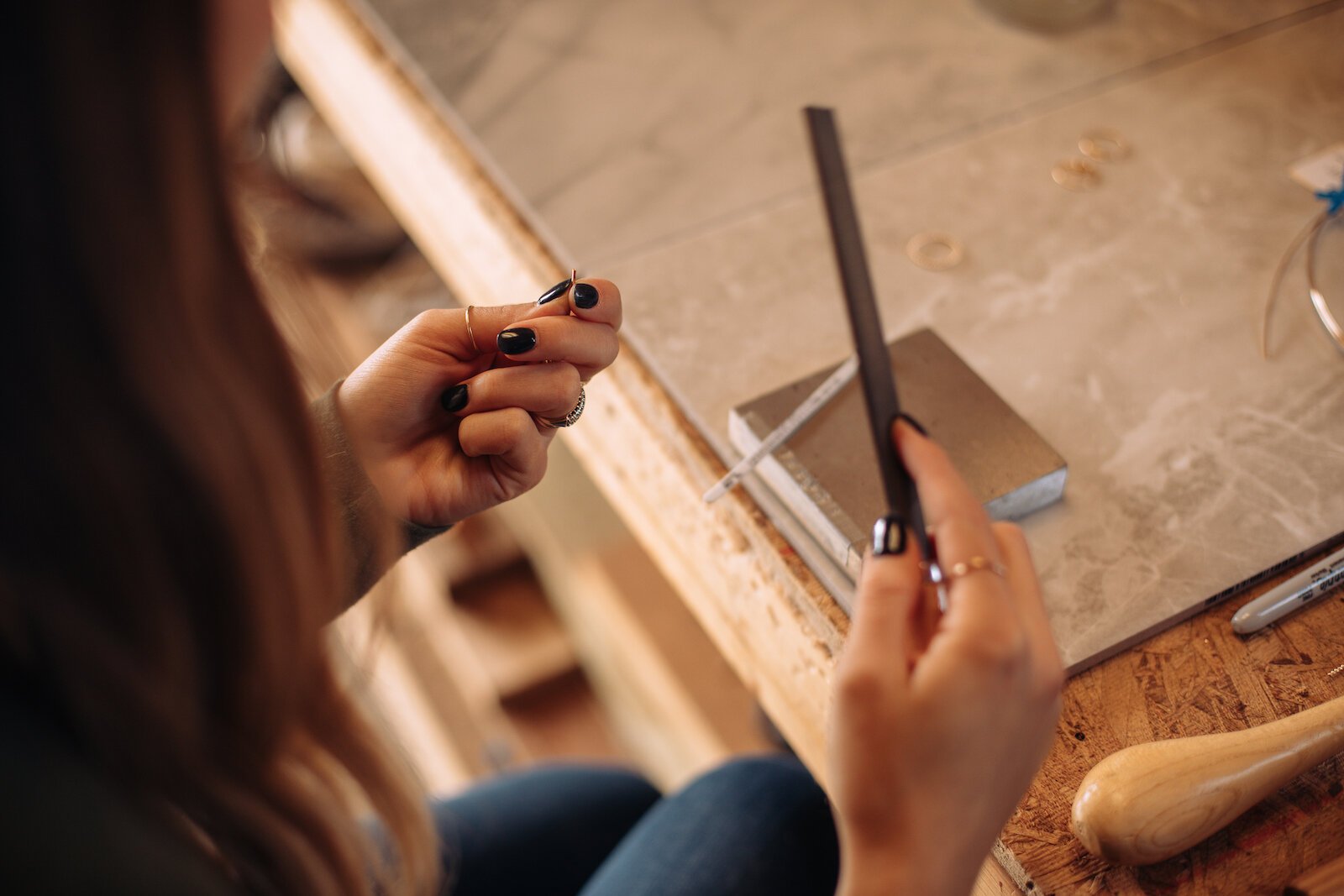 Still Remains Owner Raelyn Bever works on a ring in her garage workspace.This was in December 2021, and Still Remains is approaching its first year in business. Getting started, however, wasn't a seamless process. When it comes to cremation jewelry, Bever says there isn't really a guidebook. Although it's becoming more popular, even outside of funeral homes, there isn't a lot of information available on this type of keepsake jewelry making.
"I just ended up watching hours and hours of Youtube videos and bought a basic soldering kit," she says. "With a lot of trial and error is how I've gotten to where I am."
She began by testing samples of sand and resin and researching types of metal to ensure a high-quality product. After much trial and error, she settled on sterling silver and 14K gold-filled metals. In the beginning, she bought her rings from another Etsy seller, but the turnaround time was too long. Now, she solders her own rings in her makeshift garage studio.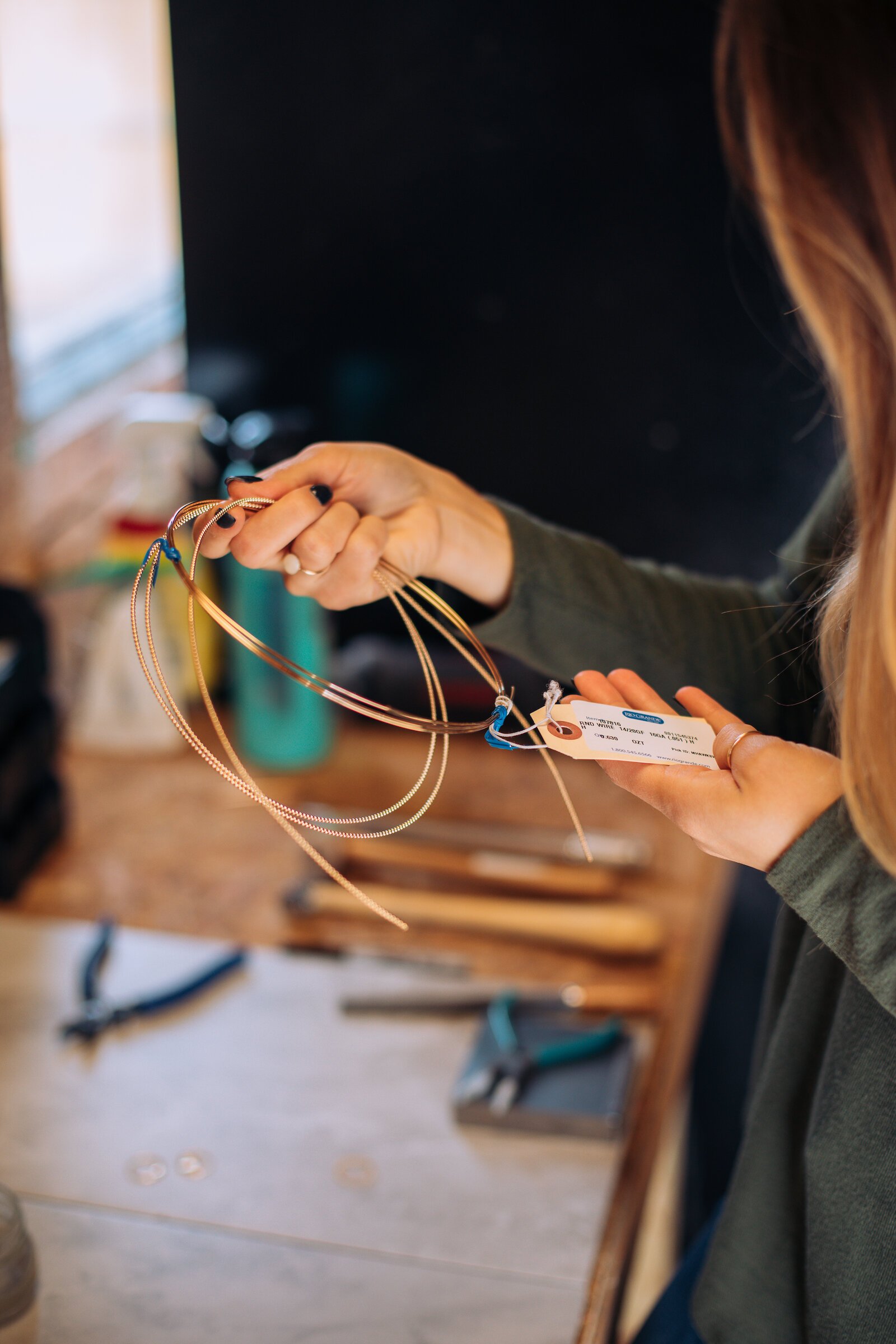 Still Remains Owner Raelyn Bever works on a ring in her garage workspace.Word of her unique business traveled quickly, resulting in referrals and recommendations from those looking to commemorate and celebrate their loved ones. Even furry friends, too. 
Dr. Lauren McWhirt, who is a vet at Wabash Veterinary Hospital and a friend of Bever's, had a shop cat, Buddha, pass away. She gave Bever her first chance to work with ashes. Bever created a sterling silver ash ring and a silver pendant which McWhirt loved. 
Bever says McWhirt was grateful to have a place to recommend to clients who have lost a pet or have to put theirs down.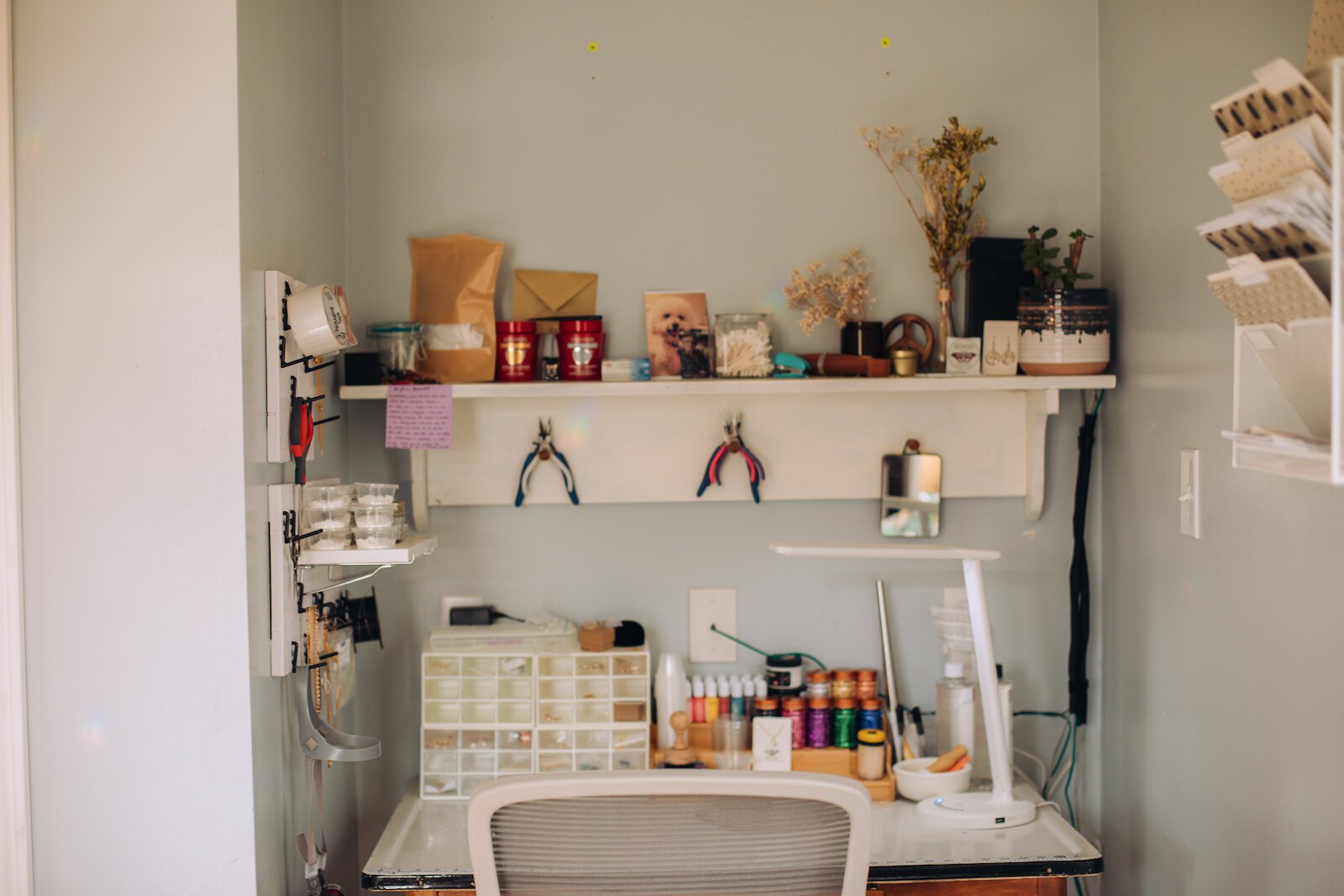 A workspace in Raelyn Bever's home, where she creates keepsakes for Still Remains Jewelry.Working with the remains of such beloved people, places, and things is not a task that Bever takes lightly. She is touching some of the most treasured, cherished keepsakes, some of the last tangible pieces of people and pets who have passed. 
"I really take it so seriously," she says. "It means a lot to me that people are willing to send their loved ones to me, and I take good care of them while they're with me."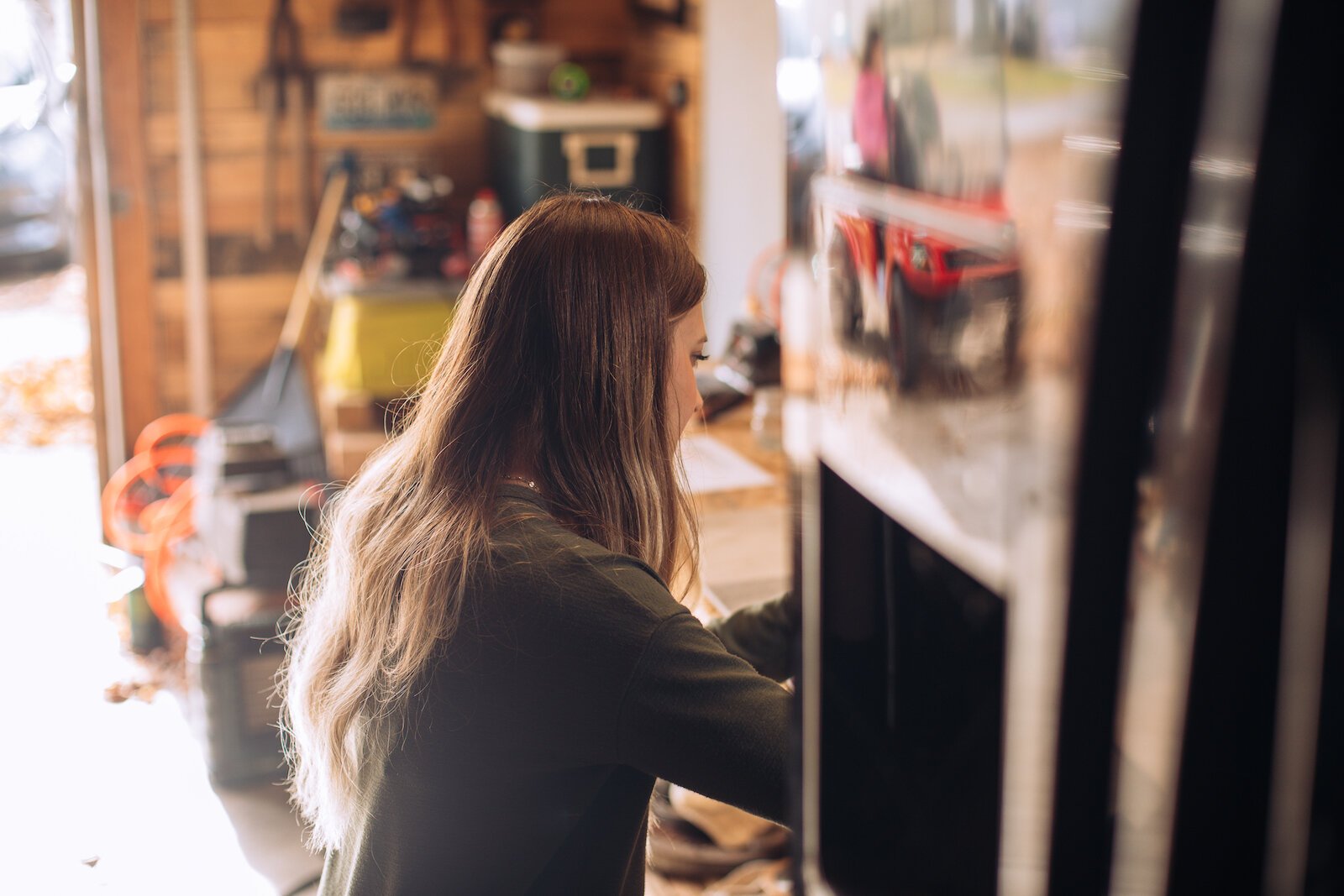 Still Remains Owner Raelyn Bever works on a ring in her garage workspace.It's not just ashes that Still Remains transforms into jewelry, but also breastmilk, flowers, keepsakes, and other items of significance. 
"About anything I can cut up into tiny pieces, I can then put into jewelry," Bever says.
For breastmilk jewelry, Bever says she hopes mothers can look back on such a special bonding time with their children every time they look at their ring or necklace.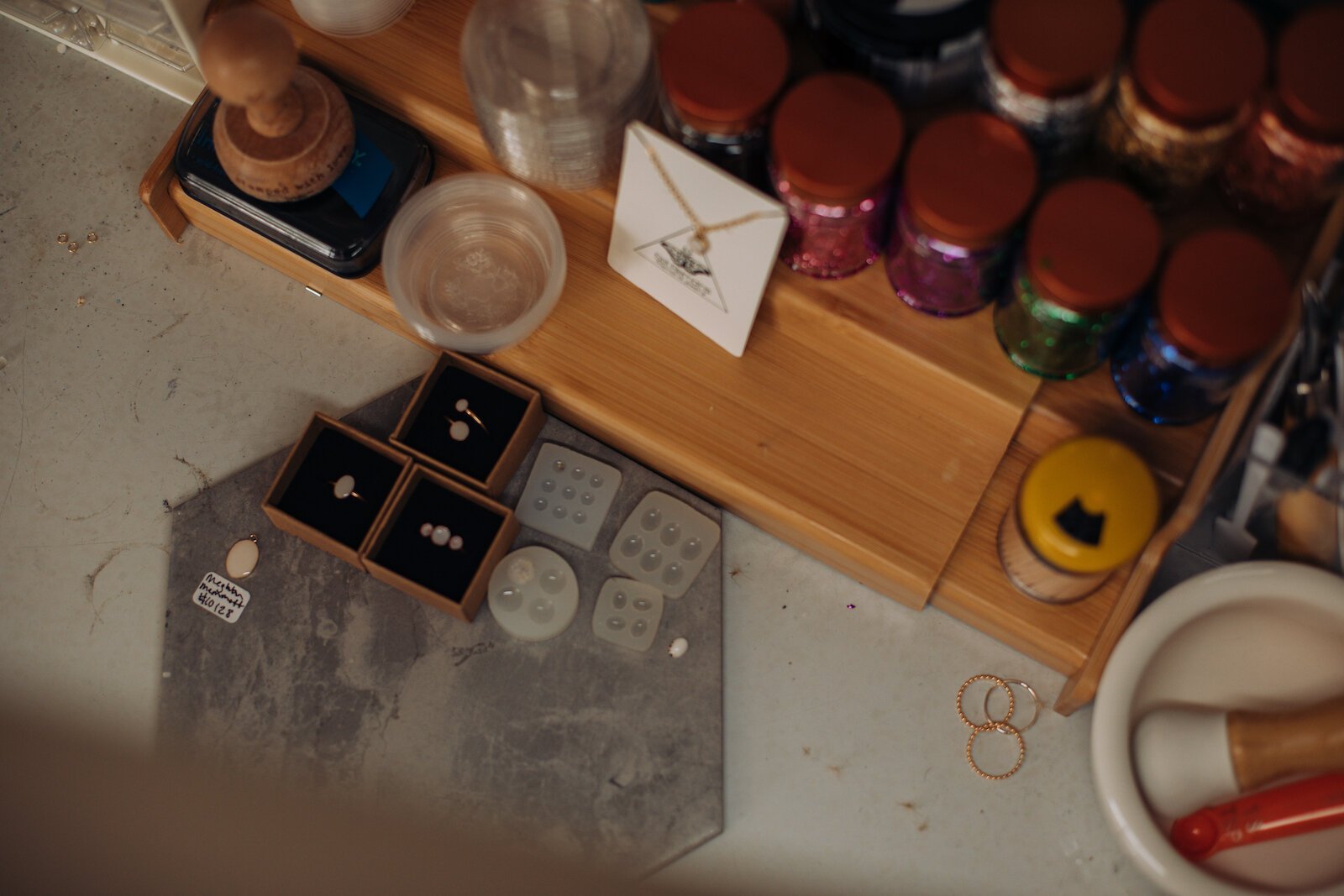 Materials and completed jewelry displayed on Raelyn Bever's desk."As a mom, to know how difficult breastfeeding can be and hearing different journeys of other moms–I know how hard that can be," she says. "Some of them have sent me their very last pumped breastmilk. It's such a short time in one's life when you're able to do that, and when it's gone, it's just gone. It's cool to have a way to preserve that."
Still Remains also sells handmade stacking rings to go with keepsake rings. Bever says this popular feature sets her apart from other keepsake brands. 
"A really popular one is the rainbow ring stacked with a keepsake ring," she says. "Those are really fun to create and see the different combinations people pick."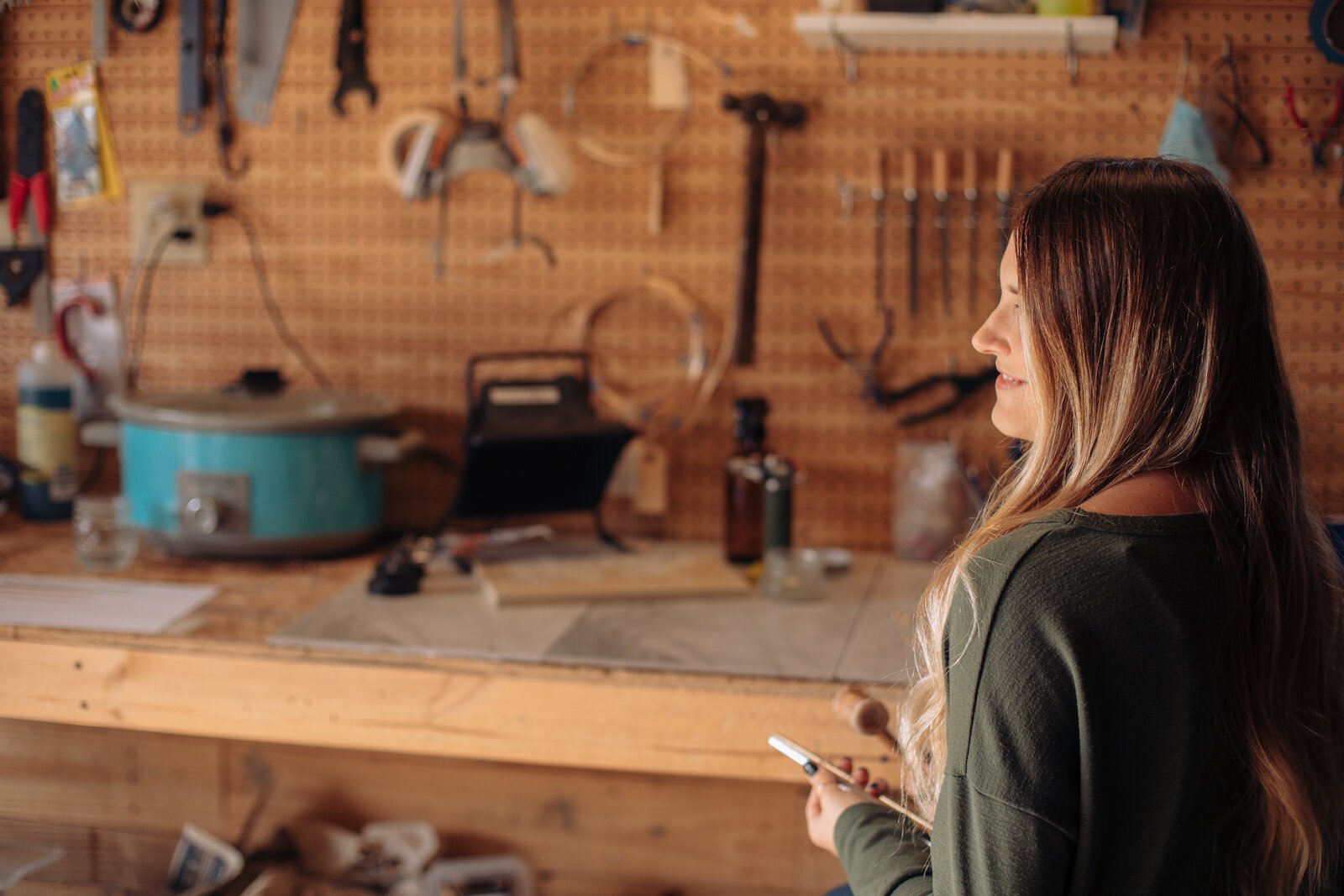 Still Remains Owner Raelyn Bever works on a ring in her garage workspace.The customization aspect is another aspect that creates a truly memorable, unique reminder of loved ones' unique quirks and characteristics. Customers can handpick the colors, stones, and materials for their jewelry. 
Bever's process is well organized and labeled to pacify any fears of customers about mixups of ashes, breastmilk, flowers, keepsakes, etc. 
"I have a whole system that's labeled well throughout the process so there's no chance of that happening," Bever says.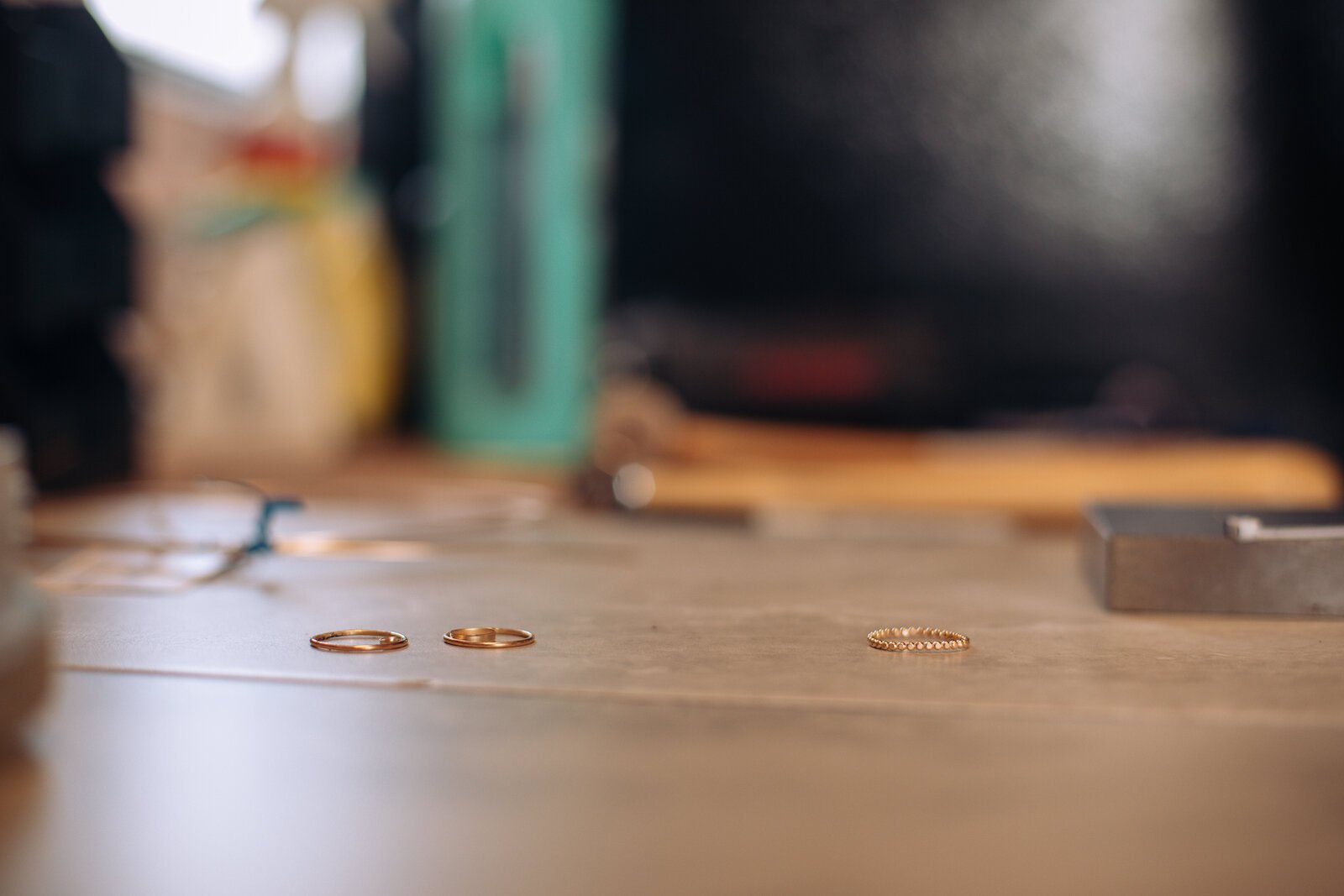 Rings on Raelyn Bever's workspace.Customers can first browse online at designs, stones, and metals before placing their order. Bever sends a container for the ashes, breastmilk, flowers, or other materials, with a return shipping label inside the box. Customers mail it back to her, and she starts working on the order. With the holidays, her current turnaround time is eight to 12 weeks. Once the keepsake is finished, she photographs the piece and sends it on its way.
A one-woman operation, Bever spends most of her nights and weekends soldering in her garage. She's grateful to customers who find her after scrolling through Etsy and loves hearing their stories. 
"One of my most favorite things about doing the cremation jewelry is hearing the story about why it's so special to them," she says. "People will send me a note about their loved one or their pet, and there are times when it really hits me, and I just cry."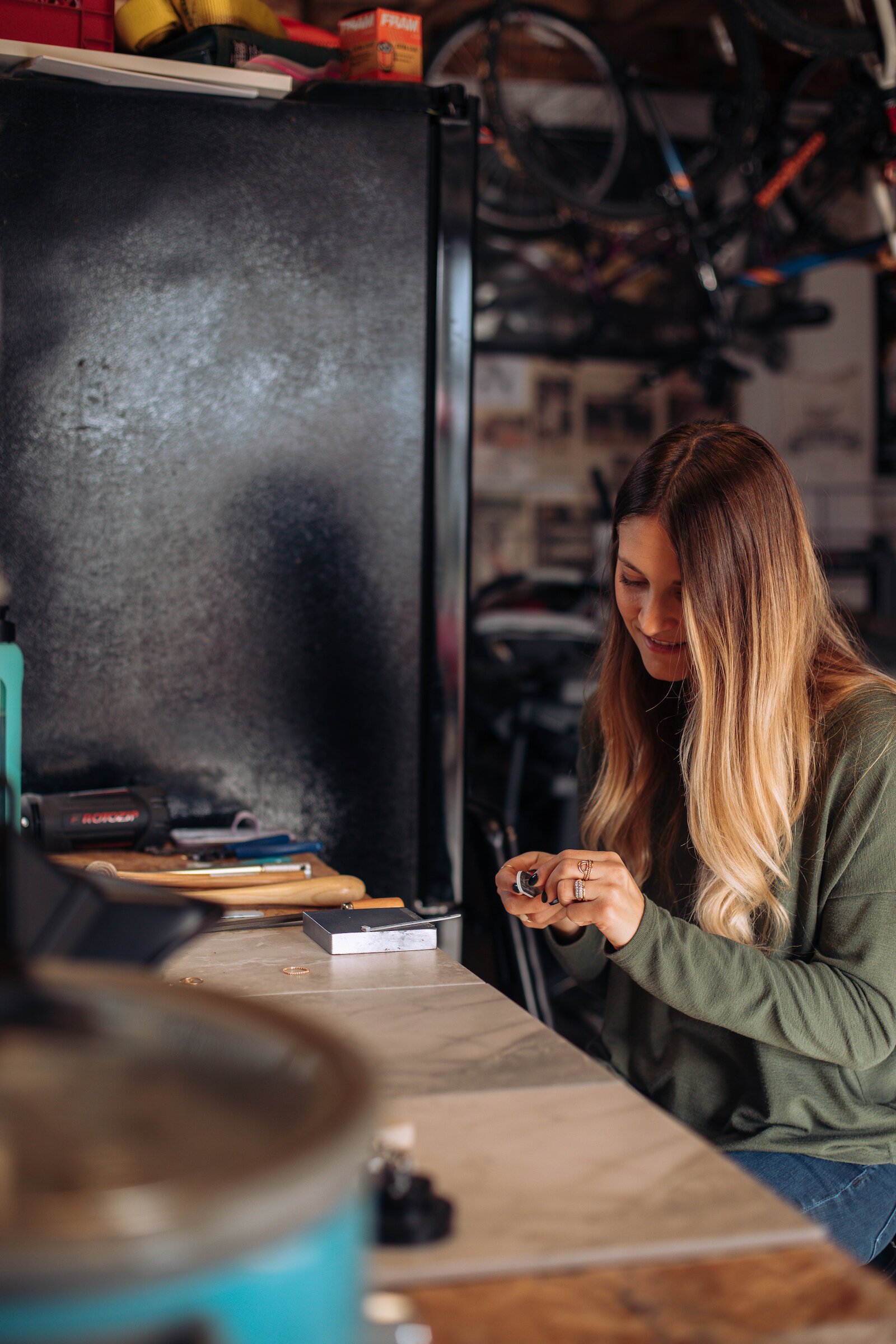 Still Remains Owner Raelyn Bever works on a ring in her garage workspace.One story that sticks out to Bever is from a customer in California, who lost their mother to cancer. Then her home burnt down in a wildfire, causing her to lose all of the family heirlooms, as well as her mother's jewelry. The rings Bever created for this customer and her sister were meant to be part of their family legacy and new heirlooms.
"That one really got me, and I felt the weight of how special that was," she says. 
Bever says stories like this remind her how each interaction and piece of jewelry is unique. With each order, there is one common goal: To bring comfort.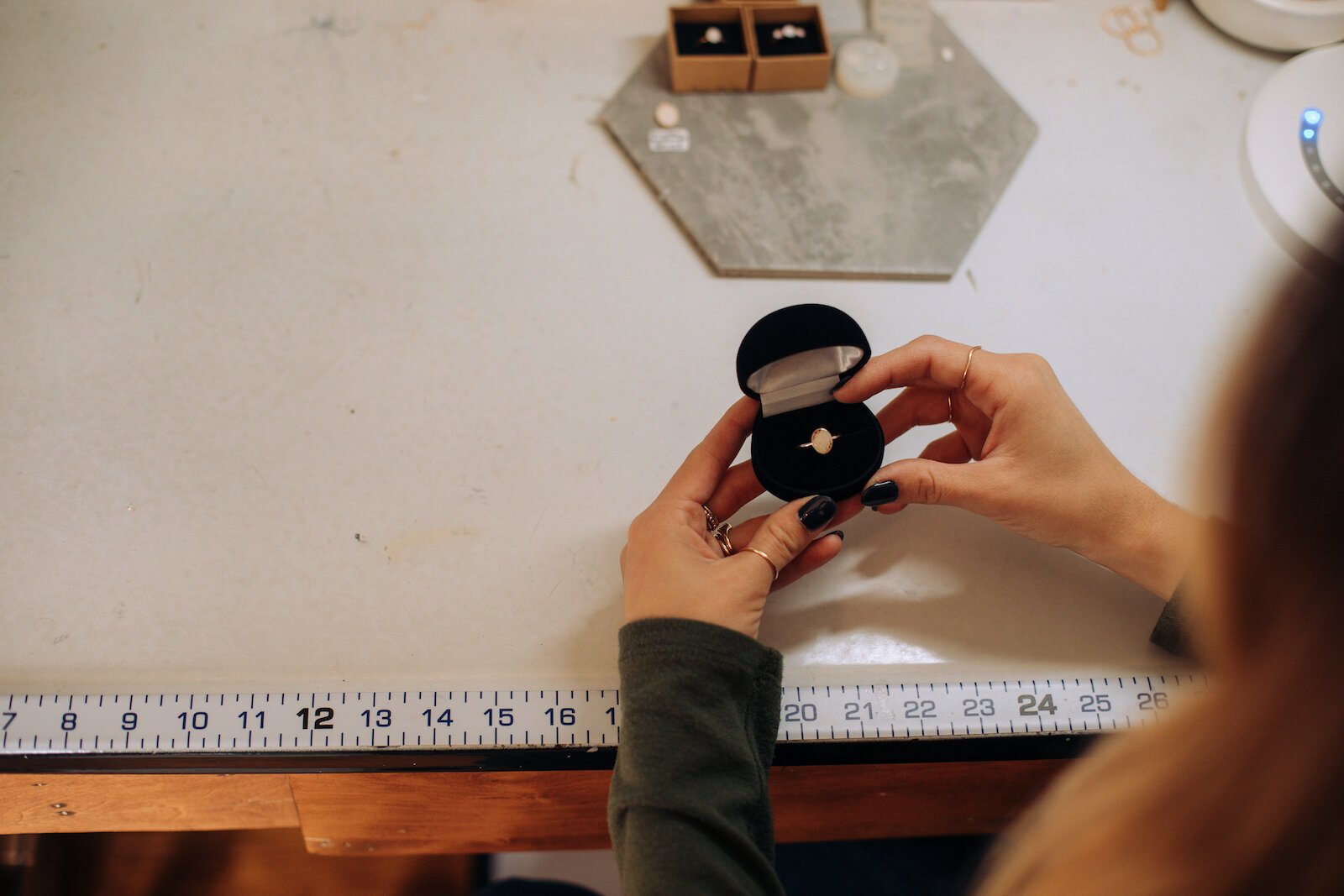 Owner Raelyn Bever holds a finished ring from Still Remains Jewelry."That's the thing that I noticed when my mom got an ash necklace with my grandmother's ashes, was how much comfort it brought her," Bever says. "I was with her when she opened it. She cried and put it on and never took it off. That's the thing that I love about it; In such a hard time, I can help people find comfort."
Bever will be at an upcoming pop-up shop at her husband Neil's business, Hoosier Chiropractic, 60 W. Hill St., Wabash, on Nov. 18 during the Wabash Jingle Jubilee. 
Other vendors include Madora Design Co., The Yellow Brand stickers, Sweet Brews coffee, and Nick's Dog Cart. For more details on upcoming events, visit Still Remains on Instagram, Facebook, and on their website.
Wabash is the focus of a Partner City series in Input Fort Wayne underwritten by Visit Wabash County and Honeywell Arts & Entertainment. This series will capture the story of talent, creativity, investment, innovation, and emerging assets shaping the future of Wabash County, about an hour Southwest of Fort Wayne.